Ahead of the Game: How Logic Staffing Saves Time with TrackSmart Attendance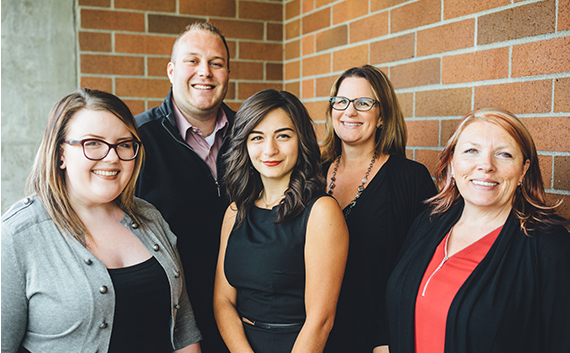 Meet Frans Miller:
Director of Operations Frans Miller began his career working in aviation management at the San Francisco International Airport. He joined Logic Staffing three years ago as an HR manager, which evolved into an operations role.
Quick Facts:
Logic Staffing is a locally owned and operated company with three offices in Washington: Tacoma, Sumner and Kent.
The company strives to recruit top talent to fulfill the staffing needs of their client businesses.
Consists of 18 employees and 736 temporary associates in the field.
The Challenge:
Before TrackSmart, Frans would use Excel spreadsheets to add up accruals each week. He'd also send out an email reminding employees to submit their time sheets.
"It was a cumbersome and tedious process," says Frans. "Employees felt like it was a task, and I didn't have an easy resource."
The Solution:
Employees wanted an online attendance system that was user-friendly. Frans liked that TrackSmart offered a single employee attendance app to conveniently track attendance, vacation, sick and PTO time. The accrual tracking allows Frans to run reports and make adjustments — without relying on someone else to do it. The vacation and time-off calendar are easily accessible for his employees to view scheduled time off.
TrackSmart even helped Logic Staffing resolve a situation in which an employee claimed his payroll hours weren't recorded properly. "The data that was managed and stored in TrackSmart helped us prove our point with an attorney," says Frans.
Now, Frans enjoys increased productivity thanks to less time spent on attendance management.
"I'm not wasting an hour or two each week tracking down employees who forgot to submit their time sheets. TrackSmart gives me the flexibility to focus on other objectives."
"Bottom line: TrackSmart has revolutionized the way we keep track of attendance, accruals and time off."
– Frans Miller, Director of Operations at Logic Staffing
Become the Next TrackSmart Success Story