Balancing Life's Issues Starts
with TrackSmart Attendance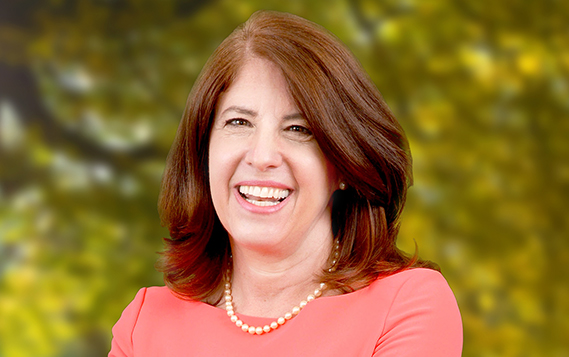 Meet Wendy Wollner:
Wendy Wollner is the founder and President of Balancing Life's Issues, a national training company established in 2001. Wendy graduated with a master's degree in industrial psychology from the University of Pennsylvania in 1985. Soon after, she began consulting with companies and providing training to employees to help them achieve a better work/life balance.
Wendy launched Balancing Life's Issues to take training in the workplace to the next level. She oversees trainers from all over the nation to consult on more than 300 topics on stress management, health and wellness. These speakers are matched with corporations and organizations based on their expertise to implement programs which increase learning and retention for employees.
Quick Facts:
Balancing Life's Issues operates out of Westchester County, New York.
The company aims to encourage employees to be happier, healthier and more engaged at work and in life.
The company has 10 full-time employees and works with more than 1,500 trainers.
The Challenge:
For Wendy, managing employee time and attendance using a paper calendar was problematic. The calendar would not only get misplaced, but became a game of "he said, she said" with employees claiming they had submitted PTO requests. It made it difficult to keep track of requested time off.
"I was very frustrated at the blame game, and whose responsibility it was to keep track of employees' vacation and whose responsibility it was to approve or refuse requests," Wendy says.
The Solution:
Wendy needed an efficient way to track employee time off and attendance that wouldn't disrupt her responsibilities overseeing her company. She not only needed a system that would allow employees to access their schedules, but one that didn't require continual maintenance.
"Employee time off is a critical part of building a business, but it has to be fair and it has to be equitable," says Wendy. "My employees like being held accountable for their schedules and having a process."
With TrackSmart Attendance, Wendy's employees became responsible for tracking their own schedules using the employee attendance app, Employee Self-Service. With these features, Wendy has access to employee hire dates, sick days, vacation days and paid-time-off days. Now, she only runs attendance reports once a month – to address any employee attendance issues.
"I don't need to be a gatekeeper anymore," says Wendy. "It's the employees' responsibility to put their requests in, my responsibility to check it off and TrackSmart keeps an exact record of it."
"TrackSmart is a system that runs itself. Tracking attendance for my staff is entirely off my plate."
– Wendy Wollner, CEO and President of Balancing Life's Issues
Become the Next TrackSmart Success Story