A Clear Vision for Success: Total EyeCare Increases Efficiency with TrackSmart Scheduling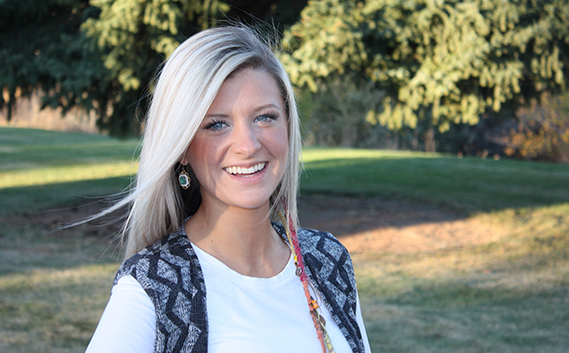 Meet Leeza Freeman:
Leeza Freeman is the office manager at Total EyeCare, PC, an optometry practice that provides complete family eye-care services. A certified paraoptometric (CPO), she has been with the company since 2010 and is directly involved in all aspects of its operations.
Quick Facts:
Total Eyecare, PC, is an independently owned business that has served the Billings area of Montana for more than 10 years.
The company is committed to helping patients maximize the quality and clarity of their vision by providing exceptional eye-care services that exceed all expectations.
The staff ranges from five to seven employees, all cross-trained in front desk reception, technical support and medical scribing.
The Challenge:
Creating work schedules in word processing and spreadsheet programs and providing physical copies to the staff proved to be a very difficult process for Leeza. Routine changes often required reprinting schedules and ensuring that every employee was informed of the updates.
Despite Leeza's best efforts, there were many instances when employees missed their shifts because they were unaware of the schedule changes.
"That was super frustrating, not only for me but also for all of the employees. There wasn't a system … and it was a nightmare," says Leeza.
The Solution:
Leeza realized that to achieve greater scheduling efficiency and accountability, she needed an alternative to the existing process. She found the right solution with TrackSmart Scheduling, which she says transformed a once "daunting" and "overwhelming" process into a simple one.
She now has the power to generate automatic schedules in mere minutes, and takes full advantage of the convenient "copy schedule" feature to quickly reuse previous schedules. TrackSmart also allows her to easily handle time-off requests and shift swaps, as well as monitor work hours to contain overtime costs.
The fast delivery of updates and notices through email and text, in addition to employee access to the schedule from any Web-enabled device, have made Leeza's communication issues a problem of the past. Everyone is now on the same page, and she has more time to focus on other key areas of the business. In fact, Leeza says that TrackSmart Scheduling frees her up to better manage staff issues and help with patient care.
"I feel like a huge weight has been lifted off me. I'm able to keep the business flowing as it should."
– Leeza Freeman, Office Manager at Total EyeCare, PC
Become the Next TrackSmart Success Story