You're a business owner who relies heavily on the contributions of every employee, and you've tried hard to create a friendly work environment. But recently you've learned about some workplace conflicts that are raising concerns.
Your bookkeeper — who occasionally stutters — overheard a coworker making fun of her speech.
Your openly gay receptionist posted photos of his wedding on social media and a coworker replied with a tasteless comment.
 A sales rep has asked that her travel obligations be suspended due to pregnancy-related complications. It's a busy time of the year, and your other sales rep is complaining about having to pick up the slack.
You're not alone. Small businesses face HR challenges every day. Let's look at each case individually and examine the laws that apply:
Scenario #1:
ADA Prohibits Discrimination Against the Disabled
In the case of your bookkeeper with the speech issue, look to the ADA for guidance:
The Americans with Disabilities Act of 1990 (ADA) prohibits discrimination based on disability and applies to employers with 15 or more employees, including state and local governments. So just because you're small doesn't mean you're exempt!
Under the laws enforced by the Equal Employment Opportunity Commission (EEOC), it's illegal to discriminate against someone (applicant or employee) because of that person's race, color, religion, sex (including gender identity, sexual orientation and pregnancy), national origin, age (40 or older), disability or genetic information.
The takeaway? Federal law makes it illegal to harass an employee because of a disability, including making offensive remarks, which is what your bookkeeper has reported. Nip this negative behavior in the bud or face the threat of litigation.
Here's a suggestion: talk to both parties and urge the employee who made unkind comments to be more sensitive while explaining that such harassment is illegal. Assure the employee who's experiencing the harassment that you've discussed the matter with the offender and expect immediate change. If further problems arise, instruct your employee to report them to you.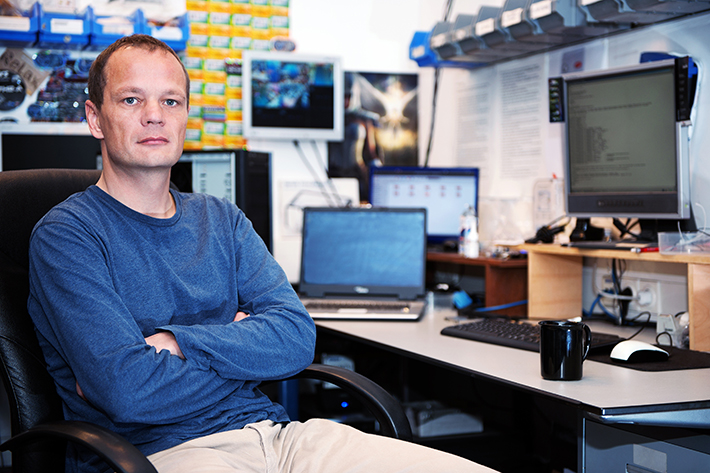 Scenario #2:
Sexual Orientation Isn't Protected by Federal Law
Now let's move on to the next scenario regarding your gay receptionist's wedding photos. There's no excuse for anyone to post offensive comments, but federal law doesn't address this issue. However, in many instances, states and cities across the country specifically prohibit discrimination based on sexual orientation. Check your local laws for guidance.
Since harassment can happen outside the office, advise the harassed employee to defriend or block any coworkers who harass him on social media and to report the behavior to HR or his supervisor.
It's important to embrace diversity, and it's never appropriate to discriminate. Since sexual orientation is only protected in the federal workplace, the EEOC advises that it is best practice for all other employers to establish policies that forbid discrimination based on sexual orientation. It's important for companies to add these policies to their employee manuals to ensure their employees understand them.
Noncompliance can be pricey: According to the EEOC, individuals who've claimed discrimination based on sexual orientation or gender identity since 2013 have collectively won approximately $6.4 million in damages. As an employer, it's important that your employees understand the possible legal consequences of harassing behavior. Talk to them about the importance of inclusion, not perpetuating stereotypes and being respectful.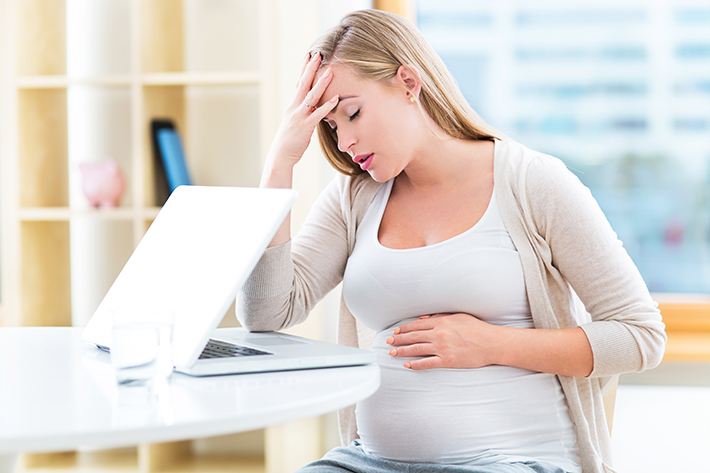 Scenario #3:
Pregnant Workers Have Rights Under Federal Law
So what about your pregnant sales representative? Does she have specific rights?
The Pregnancy Discrimination Act prohibits employers from firing, refusing to hire, or taking any other adverse action against a woman if she is pregnant or experiencing medical issues related to pregnancy. This federal law applies to employers with 15 or more employees, including state and local government agencies, labor organizations and the federal government.
Simply stated — your sales rep can't be treated unfavorably because she's pregnant, nor can pregnancy negatively affect her pay, job assignment, promotions, layoffs or training.
But what about the suspended travel? Well, Under the ADA, you may be required to consider a reasonable accommodation for your pregnant worker, which could include temporarily suspending her travel obligations.
The Family and Medical Leave Act (FMLA) may not apply to your business if you have fewer than 50 employees. The FMLA requires employers to provide at least 12 weeks of unpaid leave for expecting mothers and fathers for employees who work for a company with more than 50 employees working within 75 miles of their workplace and have worked there a minimum of 1,250 hours during the prior year. If your business has less than 50 employees, you may not be legally obligated to provide this benefit, although there are exceptions which you should be aware of.
Secure Retention of Employee Records Is Essential
EEOC regulations require that employers keep all employment records for a year. If an employee is involuntarily terminated, his/her personnel records must be retained for one year from the date of termination. The Age Discrimination in Employment Act recordkeeping requirements and the Fair Labor Standards Act state that employers must retain payroll records for three years.
It's best practice to keep your employee records all in one secure place. With TrackSmart, you can easily create, upload and retain employee record documents, create payroll documentation, employee contact lists and hiring information. You can also control privacy permissions (to ensure they're seen with your eyes only).