Timekeeping Slowing You Down?
Here's How Keys for Kids Picked up the Pace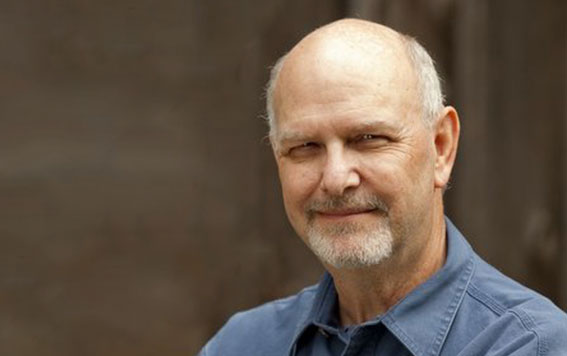 Meet David Malin:
David joined Keys for Kids in 2012 with 35 years of experience in Christian radio. As business administrator, he is responsible for the staff and managing the company's financials, business operations and facilities.
Quick Facts:
Faith-based, nonprofit Christian ministry communicates the word of the Bible to children, primarily in the 7-12 age group, through print material, electronic media, and Web resources
Scheduling six full-time, 7-9 part-time employees
TrackSmart replaced traditional time sheet submission and processing system
The Challenge:
Keys for Kids was entrenched in a time-consuming, paper-based time sheet reporting process at the time of David's arrival in 2012. Employees placed time sheet slips in cubbyhole mailboxes, and on Monday of payday week, David retrieved them, built a spreadsheet, and manually added up the hours and wages for payroll service processing. In addition, David spent time tracking down time sheets from remote employees, as well as responding to time-off and balance requests.
Considering that the rest of the company's business was conducted online, it was time for a change. "This resistance to automate timekeeping, it just didn't make sense," says David. "It was a head scratcher because we are a high-tech organization – we didn't hold back when it came to advancing our communications platforms."
The priority was finding a platform that saved time to focus on their 15,000 weekly listeners, children's 24-hour radio station, the Keys for Kids website and their new app.
The Solution:
David wanted an easy-to-use platform that employees and managers would embrace quickly, which is why he chose TrackSmart Attendance. Now, instead of filling out 8.5×3 slips of paper weekly, employees enter time directly in the system. Since the transition, reliability and accuracy of information submitted have improved by 80%, and employee confidence in the organization has increased, too.
Employees enjoy having access to time-off balances while David appreciates having more time in his day. "My engagement decreased dramatically," David says. "Instead of spending an entire morning gathering time sheets, tracking down strays and filling out spreadsheets, I now process payroll in about five minutes."
"TrackSmart offers essential tools that are easy to use, which helped everyone understand it and adopt it quickly. It gives us the ability to perform like a big company without spending thousands of dollars."
– David Malin, Business Administrator
Become the Next TrackSmart Success Story