Keeping track of employee attendance records can be tedious and exhausting — especially if you're doing it by hand. Manual timekeeping not only takes longer, but also can lead to more errors. And even if you're using Excel spreadsheets to manage employee attendance, you're still losing valuable time and your processes are hindered by limited functionality.
It's time to get a step ahead! Attendance management systems, such as TrackSmart, have all the features you need to accurately and securely record employee attendance.
Want to find out just how much time you'll save using TrackSmart for employee time and attendance compared to spreadsheets? Let's take a closer look at the two methods.
Employee Time-Off Requests
With TrackSmart, you can receive email notifications when an employee submits a time-off request. Unlike a spreadsheet, this allows you to view and approve requests and track when requests come in, in real time. This feature helps prevent conflicting schedules and understaffing. Plus, the main calendar provides a weekly or monthly view of employee absences and time-off requests.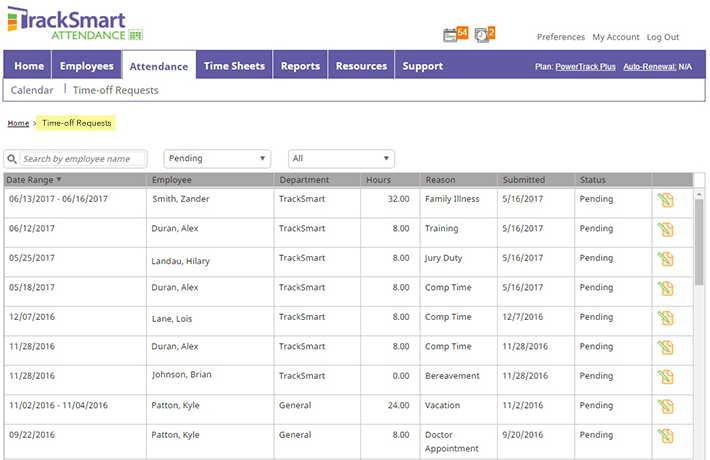 Employee Recordkeeping
A spreadsheet restricts your ability to manipulate and store detailed information, such as employee data. With TrackSmart Attendance, you can create customized employee profiles for more robust recordkeeping and better organization.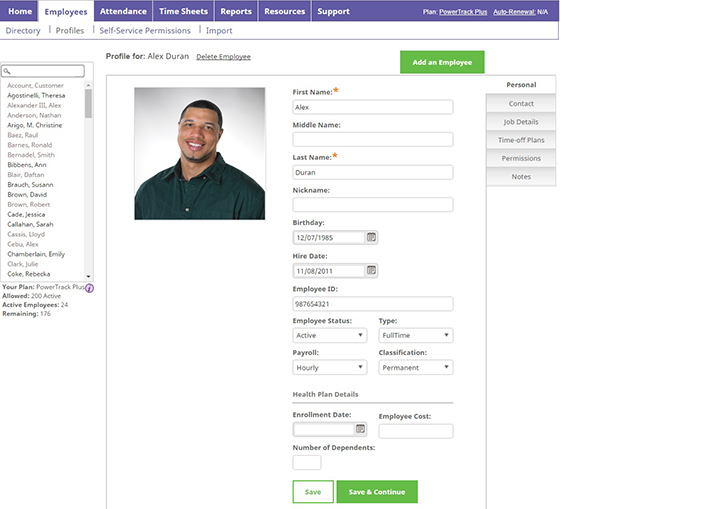 Self-Service
Employee Self-Service allows supervisors to focus less on submitting time-off requests, handling shift swaps and entering time sheets by giving that responsibility to employees. The only task for managers is to evaluate the request and approve it. Excel requires more hands-on attention from supervisors because employees don't have the ability to enter time-off requests or swap shifts through a spreadsheet.
Accuracy
Spreadsheets are an improvement from paper timekeeping, but it's still a time-consuming process to continually enter data. Plus, financial and banking institutions in the UK found that using spreadsheets increased the risk for "incorrect, false or even fraudulent data." Prevent errors by using TrackSmart, which simplifies the process of entering detailed employee information.
Convenience
When you need to verify a time-off request or check payroll when you're not at work, having an employee time and attendance app at your fingertips is a great convenience. And, unlike an Excel spreadsheet, you can access information from anywhere, any time.
Less Risk, More Reward
With a spreadsheet, you're more likely to have questions or make errors when entering information. Using time and attendance software helps ensure compliance with labor laws by reducing inaccuracies.
Managing employee hours using Excel spreadsheets can take an excessive amount of time and maintenance, which slows down productivity. Time and attendance tracking software such as TrackSmart minimizes the time spent inputting and correcting time and attendance information, and makes communication with employees a smoother process for busy small business owners and managers.